Adorable Silkroute is a famous tour operator for it's finest services
We are not just a booking agent but help the tourists to choose the right option out of many available options based on their preference on Budget, Hotels, Age Group, Activity preference and obviously choice of meals etc. The founders of this company has many years of experience of working in the Travel Industry.
We at Adorable believes in and always stick with our core values
Extraordinary Experiences
We understand the needs of our customers and always deliver on our promises. Not just we specialize in offering customized packages but mark our priorities to check that the tour takes place smoothly to ensure an unparalleled travel experience for our guests. Being a customer-driven travel company, we fully understand the desires as well as the requirements of the travelers. The conclusive result is that the custom-packages we provide based on the special requests of our guests allow them to indulge in the sheer entertainment and recreation of traveling experiences without burning a hole in their pockets. Not just the core services of booking accommodation and transportation, but we also initiate newer ideas, provide a detailed itinerary, guidance and further assistance to our guests with utmost importance. Our dedicated and well-mannered team of professionals will always stand by you!
About Best Travel Agent in India
KNOWLEDGE
When travelers choose to use a travel agent instead of booking a trip themselves, they are looking for expertise. Turn yourself into an information sponge and soak up everything there is to know about airlines, airports, destinations, dining, and accommodations. Read travel articles and publications to stay current. Don't be afraid to ask your suppliers questions on the products you're buying.
PROFESSIONALISM
Set high expectations of professionalism for yourself and your employees. Check the spelling on your emails and quotes. Put efficient processes in place for making and managing bookings rather than just "winging it" as you go. Consider implementing or following a private code to assist you are feeling at the highest of your game — albeit you're employed from home!
Soumalya Ghosh
Deputy General Manager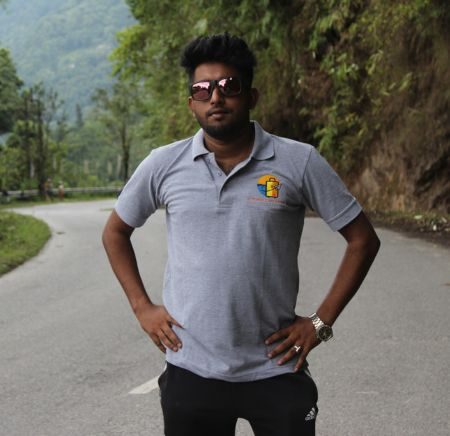 Soumya Dhar
Sales & Operation Executive
Anushka Majumdar
Operation Manager