Station - New Jalpaiguri (NJP)
Station - New Jalpaiguri (NJP)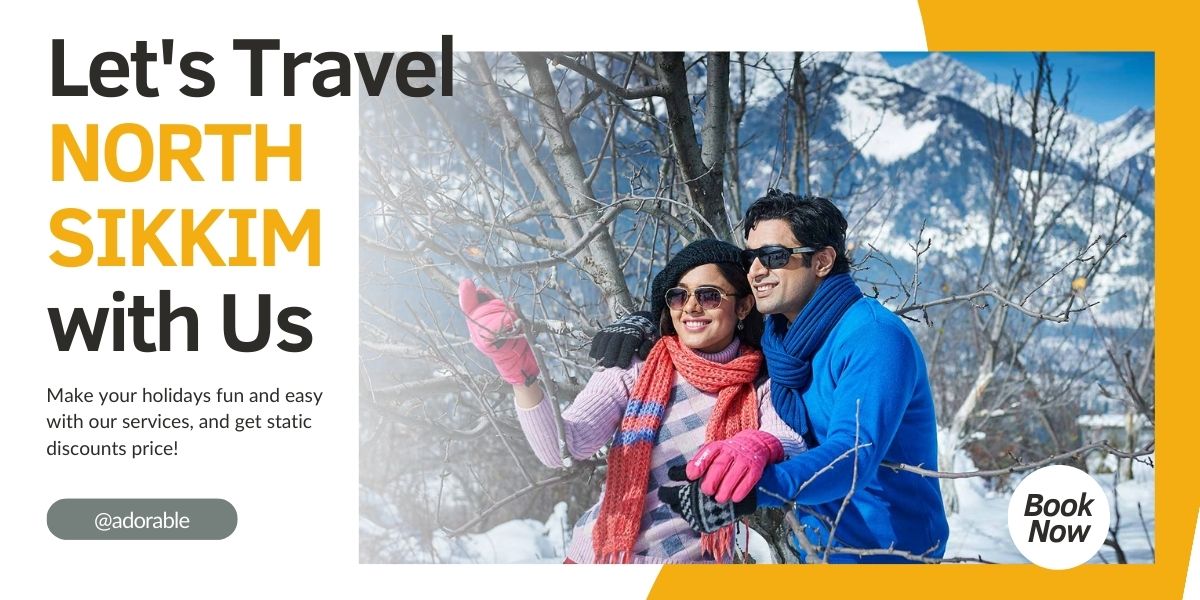 North-Sikkim-Package-Price
North-Sikkim-Tour-from-Gangtok
North-Sikkim-Tour-Package
Sikkim-Darjeeling-Tour-Package
Sikkim-Tour-Package-from-Bagdogra
Sikkim-Tour-Package-Price
Sikkim-Tour-Package-Price
Sikkim Tour Packages from Bagdogra Airport (IXB)/ New Jalpaiguri Railway Station (NJP), which is highly referred to the family & friend adventure, Outing to mountains & Monastery. Looking for a peaceful travel destination then make East Sikkim Tour Plan. Cheapest tourist destination in North East India. 
" YOU CAN EXPERIENCE UNENDING MOUNTAIN VIEWS DURING THE SILK ROUTE (EAST SIKKIM) TRIP"
To begin, we must define the East Sikkim Holiday Packages, which was formerly known as the Silk Road in ancient times. Now, based on a regular basis North Sikkim Tour is a much more popular Sikkim Tourism Plan. Where you can experience the massive Gurudongmar Lake & Yumthang Valley (Valley of Rhododendrons). ZERO Point is also must visit sightseeing here. In North Sikkim, tourist destinations must include Gangtok (Capital of Sikkim), Lachen, Mangan, Lachung. Precisely you can extend the tourist area up to Pelling. Which was old capital also play a major role in West Sikkim Tourism. 
Although most of the tourists are crazy about seeing the beauty of Zuluk(2865 m). An exciting zig-zag road journey with 95 turning 
points. A magnificent view from Thambi View Point at 11,200 feet. Experience the cool and charming natural beauty of the old 
Sikkim Silk Route. To fully appreciate Gnathang's tourist-friendly status (27.3190° N, 88.8280° E (13,200 feet in Ladakh, North East India), take the 4 night/5 day Silk Route Package from NJP. From a crucial report of Sikkim Tourism, it is amazingly noticed that most of the Bengali tourists are happy to visit this East Sikkim-Old Silk Route portion. They are coming to experience the culture, basic needs with an affordable price in homestays and tasty organic food.
Bagdogra (IXB) Special Discounted Flight
'0' Stoppage
The largest selection of travelers' communities to help you to complete your Dream vacations!
Adorable Vacation handcrafts vacation/trips as per the needs of the individuals or groups as we believe that our travelers are not simply people on vacation, they are here to experience a different world that has not been touched by modernization and globalization, they are here to experience the air of the by-gone world, they are here for adventure, memories and peace and tranquility that Sikkim can offer.
Cheapest Sikkim Tour Plan
Premium Honeymoon Seekers
Monastery makes out your inner peace. Do your devotional activities beneath the MONK & get mental satisfaction.
Book Now
Dream mountain destination for Cassino lover. Enjoy with darling style & make yourself Game Winner.
Book Now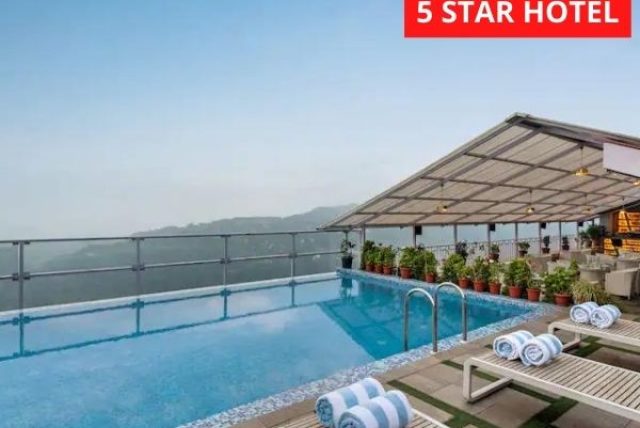 Experience next level hill resort. Available cassino, temparature control swmming pool, BAR, PUB. 5 Star Brand accommodation.
Book Now
Sikkim Across the Country Trip
Looking for Best Sikkim Tour Plan from Bagdogra Deal ?
Sikkim Tour Package offers you to travel to mini Switzerland in India. Amazing tiny state 'SIKKIM' (Indrakeel) provides you the same vibes at the cheapest price. Explore unlimited off-beat places nearby. Taste actual Himalayan foothills nature with greeneries & pure carbon-free weather. Delicious Nepali Thali gives Tsunami in your mouth. Once you avail of the Sikkim Tour with "Adorable Silkroute" you receive a warm traditional welcome from Start to End of your trip. Last consecutive five years Sikkim Tourism received a maximum number of tourists than the available inventory.
Most fabulous tourist activities are available here. Like River rafting at Melli, Bungee Jumping at Gangtok city, paragliding, Cable Car in Gangtok city, and Cable car at Changu Lake (Highest & longest ropeway service in entire North East India). Undoubtedly you can recommend it to the HoneyMoon couple also. North Sikkim Tour is a replica of Ice-Land at Gurudongmar Lake.
Popular 8 Nights-9 Days Sikkim Trip Plan is really demandle tour program for all India Travellers.
Duration – 8 Nights 9 Days
Places to be Covered – Gangtok – 3 Nights, Lachen – 1 Night, Lachung – 1 Night, Pelling – 2 Nights, Ravangla – 1 Night
Sikkim Tourism & Gangtok Packages
Still, our cheap & luxury Tour Packages allow you to explore the racial mix of the Lepchas, Bhutias, If you want to enjoy the natural air and the vicinity of Sikkim & Gangtok. Our special Sikkim Package Tour will drive you to the loftiest mountain passes of the world which also acted as a major part on the ancient trade route. We understand your travelling requirements and hence we've lately designed Sikkim- Gangtok Tour packages for 2022 & for the coming year, to give you entirely memorable experience.
Sikkim is the top most demandable tenures & trip destination in India. It's one of the most politically stable and peaceful place in India. This landlocked state is blessed with some of the most spectacular geographies, foliage and fauna making it a haven for adventure suckers and naturalists. Lying at an elevation of 8,586 metres, the state's loftiest point is the peak of Kanchenjunga, the third loftiest peak of the world. Ministry of Sikkim Tourism has lots to offer a sapient rubberneck. Nonnatives then can visit Gangtok, Rumtek, Phodong, Pemayangtse and the Yuksom- Zongri touring route on the base of defined area permits which can be attained. There are multitudinous Lakes and cloisters which make the hill station vibrant and lively. To witness complete revivification, book our Sikkim Darjeeling  Packages with airfare.
Top Searches in the Google for Sikkim Tour for Couple
Sikkim Tour Package from Ahmedabad
Gangtok Trip Cost
Sikkim Travel Packages
Gangtok Tour & Travels
Sikkim Trip Cost
North Sikkim Packages
East Sikkim Tour Packages
Lachung Lachen
Sikkim darjeeling gangtok tour package from mumbai
PROGRAM HIGHLIGHTS - 7N 8D
Day 01 : Pick up from Bagdogra Airport & Transfer to Gangtok City
Day 02 : Changu Lake & Baba Mandir Excursion, then Zuluk .
Day 03 : Gangtok to Lachen
Day 04 : Lachen to Lachung
Day 05 : Lachung to Gangtok
Day 06 : Gangtok to Pelling
Day 07 : Pelling local sightseeing
Day 08 : Pelling to Bagdogra drop.
Best Sikkim Darjeeling Tour Itinerary 2023
Day wise itinerary of  Sikkim Tour Plan from Mumbai. Duration – 7 Nights 8 Days. Accommodation – 3 Star, 4 Star, 5 Star.
Gangtok – 3 Nights, Lachen – 1 Night, Lachung – 1 Night, Pelling – 2 Nights
Best Tourist Attracttion – Changu Lake, Baba Harbhajan Singh Mandir, Gurudongmar Lake, Yumthang Valley, Zero Point, Mount Katao, Pelling Skywalk, KhecheoPalri Lake, Rabdentse ruins, Singshore Bridge, Buddha Park, Namchi Chardham, Sandruptse, Temi Tea Garden, Tiger Hill Sunrise Point, Himalayan Zoological Park, Batasia Loop, Ropeway.
As you begin your majestic Sikkim Tour from Bagdogra Airport, you'll first arrive at NJP railway station or Bagdogra Airport where you'll encounter the astounding allurement of the heavenly land of Sikkim. To guide your excitement, our gracious representative will be staying for your hello at the field who'll further govern your transfer to alluring Gangtok. Which is 1437 m above sea level. After 5 hours of driving through dense forest, you can enjoy the warmth of your luxury room at the hotel as you check in. Also, if you're too agitated to embrace the dressed megacity, you can wander in the thoroughfares of MG Marg and observe the original Gangtok evening life. At night, enjoy your sleep with an amazing journey memory & hot plan for the next day.
Wake up all fresh because it's the second day to produce an audacious experience. To enjoy the place eventfully, you need to be ready early in the morning, say 8 am, as you'll visit two of the most beautiful and outstanding spots of Gangtok.
Tsomgo Lake
Lost in the lofty mountains at the height of 12,400 ft above ocean position your first stop would be Tsomgo Lake, a paradise for trip expertise. After 3 hours of a long drive, you'll encounter the ' holy source of water ' hallowed by native people. The graphic view of the lake won't allow you to put your camera down because this view is the ultimate that you want to save forever.
Baba Harbhajan Mandir
Eventually, it's time to flashback the prestigious personality of the Indian Army, Captain Harbhajan Singh who's known for his unusual story. He's that significant dogface who's still believed to be with us indeed after his woeful death in the Indo- Pak war of 1965. At the altitude of 4000 m, every Indian worships this pure soul in a sanctum named after him as Baba HarbhajanMandir.At the end of your day, you can go back to your hostel to consume mouth-soddening food and have a sound sleep because hereafter you have to get up beforehand in the morning to depart to your ordinary life.
How to Book Sikkim Packages from siliguri ?
Our Sikkim Gangtok Pelling Tour Package price is totally customize. Depends on few criteria like VEHICLE TYPE (Standard or Luxury), HOTEL TYPE ((3*/ 4*/ 5*), DURATION (5 to 7 Days), NO OF ADULTS + CHILD
After taking a tasty Nepalese breakfast start your day beforehand by checking out from the hotel in Gangtok and pacing towards Lachen.
It's a vale that runs deep and is bounded by massive yet humbling snow-limited mountains. It's a peaceful village with a bare population. Your drive to this small city will take you through hot springs and meadows. Try spotting very rare flora & faunas here. On appearance, check in at the hostel and head out for sightseeing.
Lepcha Village
People into the rich artistic heritage of Sikkim and meet with the indigenous people at the Lepcha Village. You can get perceptivity into the way of life in pastoral settings in the state. It's also a trekking destination and you can take over hiking and inclination then. Experience how Sikkim Aboriginal people live their life in the highest Himalayan region. 
Return to the hotel for a comfortable late stay in Lachen.
After delighting an early morning breakfast, check out from the best hotel/homestay in Lachen and head out for sightseeing.
Gurudongmar Lake
A 3 hours drive will take you to a vale that's perched at an altitude of 11, 800 feet. The lake set then considered to be holy by Sikhs, Buddhists, and Hindus and is one of the loftiest lakes in the world. It's veritably close to the Tibet border and is encircled each around the time by snow-covered peaks.
Cold desert
This is where the Himalayan rain-shadow zone merges with the Tibetan table. The mountains reach an altitude of about 25,000 feet bases and are painted with beautiful tones of colors.
After sightseeing in Lachen, continue your trip to Lachung. It's a region that's completely covered with Rhododendron timber. Visit the Chopta Valley and Thangu Valley on your way.
Chopta valley
Known for its varying tinges, it's a veritably graphic destination that's s deposited at an altitude of 13200 feet. Several water sports are also enjoyed by the swash every time by audacious excursionists.
Thangu Valley
Thangu is a small and cozy villa that's decorated with vibrant alpine flowers. A lot of trippers flock every time for the spectacular hiking trails in the vale. It's an ideal place for nature suckers and print suckers.
Do with the drive and reach Lachung. On appearance, check in at the hostel and visit the Lachung Monastery.
The Lachung Monastery
It's an ancient Nyingma Buddhist gompa that is set at an astonishing height of 9,600 feet. The friary hosts a notorious mask cotillion each time and if you're around, you must behold its mesmerizing sights.
Spend the late at the hotel in Lachung.
Shall we can enjoy Sikkim Tour Package from Bagodogra (IXB)?
Those who wants to experience the most luxurious part of Easter Himalayan Foothills, Sikkim Tour Plan is the ultimate choice for this magnificent curiousness. Witnessing the part of Ultimate Sikkim with enormous Buddhist monastery. Feel most ancient lake in ASIA which is  known as "Gurudongmar Lake". More than hundred destinations where you can experience Luxury Hospitality are developed to enjoy the nature of mighty Kanchanjanga. Don't forgot to visit Asia's third most suspension bridge "Singshore suspension bridge" .
Visit Sikkim during snow fall – Time is from mid of December to March first week. So, most of the snow loving tourists are making Sikkim Honeymoon Tour Plan in this period. Temperature in this season stays between -5 degrees Celsius to 7 degrees.
Why we are the Best Sikkim Tour Operators ?
From Budget friendly to Premium Luxury tour we will operate meticuluously. 
Error: Contact form not found.
DON'TS During Sikkim Group Tour
DO'S During Sikkim Package Tour from Bagdogra
Inclusion
Exclusion
Special Attention
Documentation
Inclusion
Accommodation in the listed Hotels with meals mentioned.
All transfers in an exclusive non-ac vehicle.
All permits and applicable taxes.
Professional driver with strong geographical and operational knowledge.
Exclusion
Special Attention
Documentation
Thangu valley, Chopta Valley, Gurudongmar Lake, Mount katao, Zero Point, Yumthang Valley
Sikkim Tourism: Local Dishes to Try
Ensure that your Sikkim honeymoon package has a stopover at a local restaurant for the authentic taste of thukpa. Served piping hot, you will relish the taste of noodles, green veggies boiled with chunks of chicken or meat.  It is the ideal way to beat the chilly outdoors during your Sikkim honeymoon tour.
Whether you are on your North Sikkim honeymoon package or a usual visitor, you cannot leave Sikkim without tasting locally prepared momos. Your honeymoon in India is incomplete without a sumptuous meal of authentic Sikkimese momos.
Another must-have delicacy during your honeymoon in Sikkim-Darjeeling is the cheese made from yak milk. The process of making cheese remains the same as cow milk. It is best eaten with Khambir and is a must-try dish during your honeymoon in North-East India.
This dish is the staple food of Sikkim. Tiny thumb-sized balls made of veggies and meat are a treat to your taste buds. When on your Sikkim honeymoon tour, don't forget to taste it at a local shop.
You will discover during your honeymoon in Sikkim that the signature drink is made by fermenting barley, rice, and millets in a porcelain pot. The piping hot drink is an ideal option to beat the weather outside on your Sikkim packages.


Why Sikkim Is The Best Place For Spending Your Summer Vacation ?
Sikkim is a super famous place for family summer vacation and also for snow-covered landscapes. Mount Kanchenjungha makes a look like virgin bride itself. So, it is a heaven to look at during the summer too. You can indulge in different kind of experiences like trekking, kayaking, camping, and with the help of Sikkim Tourism you can enjoy the Paragliding – A panoramic view in bird eyes. Till last ten years ninety percent of honeymoon couples in all over the India are choosing North Sikkim Tour Package for honeymoon trip. Based on feedback of different tourists that Sikkim never fails to impress a traveler with its inborn natural beauty.
Can You Please Suggest Some Best Restaurants In Gangtok City Or Near Mg Marg ?
Gangtok is specially famous for traditional Nepalese flavoured food. Apart from this here are some branded & high rated family bar cum restaurents are available like 
Shuffle Momos
Attic Lounge
Downtown
Cafe live & loud
Mapple Leisure
Can Foreigners Visit All Parts Of Sikkim ?
Although Sikkim Silk Route & North Sikkim is so near to Indo-Chaina (Nathu-la) border. However Foreign national & Overseas citizenship are not allowed to travel in Permit or Restricted area like Zuluk, Gnathang , Nathula Pass. These kind of tourists can travel no permit zone like Sillery Gaon, Reshikhola, Gangtok, Pelling & Ravangla.
In Sikkim, Which Part Is The Best Option For Short Trip During Summer Holiday ?
The beauty of North Sikkim Tour is incomparable. Mysterious Gurudongmar Lake will give you a different kind of flavor on your tour plan. The sharpness of Kala Patthar & flourish welcome in Yumthang Valley will prove that North Sikkim is the best option for short summer holiday vacation within 4 days only.   
How Many Days Are Enough To Explore Sikkim Tour Completely ?
It is essential to keep in mind that when you are planning for Sikkim Tour Package, do not except to visit all the places in short trip like 5 Nights 6 Days. As North Sikkim & East Sikkim these parts of Sikkim is very tough and belonging in remote or countryside portion. If you continuously travel without resting, you will get sick. please make an extended tour program of minimum 11 Nights 12 Days of complete Sikkim Tour Plan.  
From NJP / Bagdogra – 130 km about 4 hours 
From Kalimpong – 78 km, about 2 hours 30 minutes
From Pelling – 134 km, about 4 hours 
From Darjeeling – 102 km, about 3 hours 25 minutes 
Can We Expect Modern Or Luxury Facilities During Sikkim Darjeeling Trip ?
You can expect modern facilities out there as Gangtok-Pelling-Ravangla are economically sustainable city and people out there are providing luxury accommodation for last few years only. Rooms are super standard type, running water, temperature control swimming pool,bathtub in bath room but no TV and Geyser. You can enjoy the strong connection of Wi-Fi also.
Any High Altitude Travel Solution From Expertise ?
During the travel to Old Silk Route If you have kids(below 3 years) may be someone having breathing issue we would recommend you not to stay at Gnathang Vally but stay in Zuluk and on the way to Kupup visit Gnathang and move. Alternatively you carry a portable Oxygen cylinder and Oxygen meter as well. In case any serious emergency you will get Indian Army help at most 1.5 Hrs driving interval and they are really supportive.
What Our Clients Say About Adorable?
Behind every review there is an experience, we shared here some of these